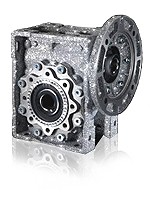 Italian style
G.M. Ghirri Motoriduttori is a company with more than 50 years of experience in designing and producing: WORM GEAR REDUCERS (MV-MRV), HELICAL GEAR REDUCERS (MG), PLANETARY GEAR REDUCERS (MEP), BEVEL HELICAL GEAR REDUCERS (MO) and SPECIAL/CUSTOMIZED GEAR REDUCERS.
The products range is completely 'made in Italy'.
Product's good quality is guaranteed by continuous research, by using 'Top quality' materials and components and by a careful analysis of production processes.
Our mission: design solutions
G.M. Ghirri Motoriduttori is specialized in designing and manufacturing small and medium sizes of special gearboxes tailored to the needs of the customers.
G.M. begins by examining the customer's requirements and thanks to the flexible organization and through the hard work of its highly skilled engineers, G.M. is able to develop any type of special gearbox.
The high level of know-how, the most recent software used and the work of its creative engineers' team, in close collaboration with customers, are able to realize a perfect integration of the gearbox into the customer machine design.
Certifications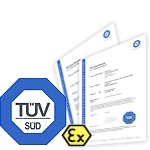 In order to offer a better service, G.M.s.r.l. would like to introduce an important CE norma called ATEX 94/9/EC, which is turned to ''protection system and units for use in atmospheres ...

To Certifications